Year 1
The Year 1 Team
Amber Class

Mrs Bridgeman (Class Teacher)

Citrine Class

Mrs Abbey-Gibbs (Class Teacher)

Gold Class

Ms Maat (Class Teacher)

All Classes

Ms Caley (Teaching Assistant)

Mrs Gorman (Teaching Assistant)

Mrs Hodgetts (Teaching Assistant)

Mrs Lingham (Teaching Assistant)
In Year 1 learning is a fun adventure exploring new topics, diving into good books, expanding our mathematical knowledge and discovering more about the world around us!
Reading is one of our favourite things to do and books such as 'Man on the Moon', 'Beegu', 'The Yeti and the bird' are particular favourites. We use phonics and tricky words to help us with our reading and spelling.
In Maths, we learn to add and subtract and use numbers up to 100! We add coins and find change. We learn how to weigh and measure, and we know all our shapes.
In our other exciting subjects: we find out all about where we live, discover amazing artists such as Picasso, travel back in time to our grandparents living memory and make interesting scientific investigations. We also love the getting muddy and mud painting in forest school!
We are always friendly, we love to support and encourage each other, and our motto is 'Be the reason someone smiles today!'
To contact the Y1 teachers, please email Y1parent@parish.bromley.sch.uk.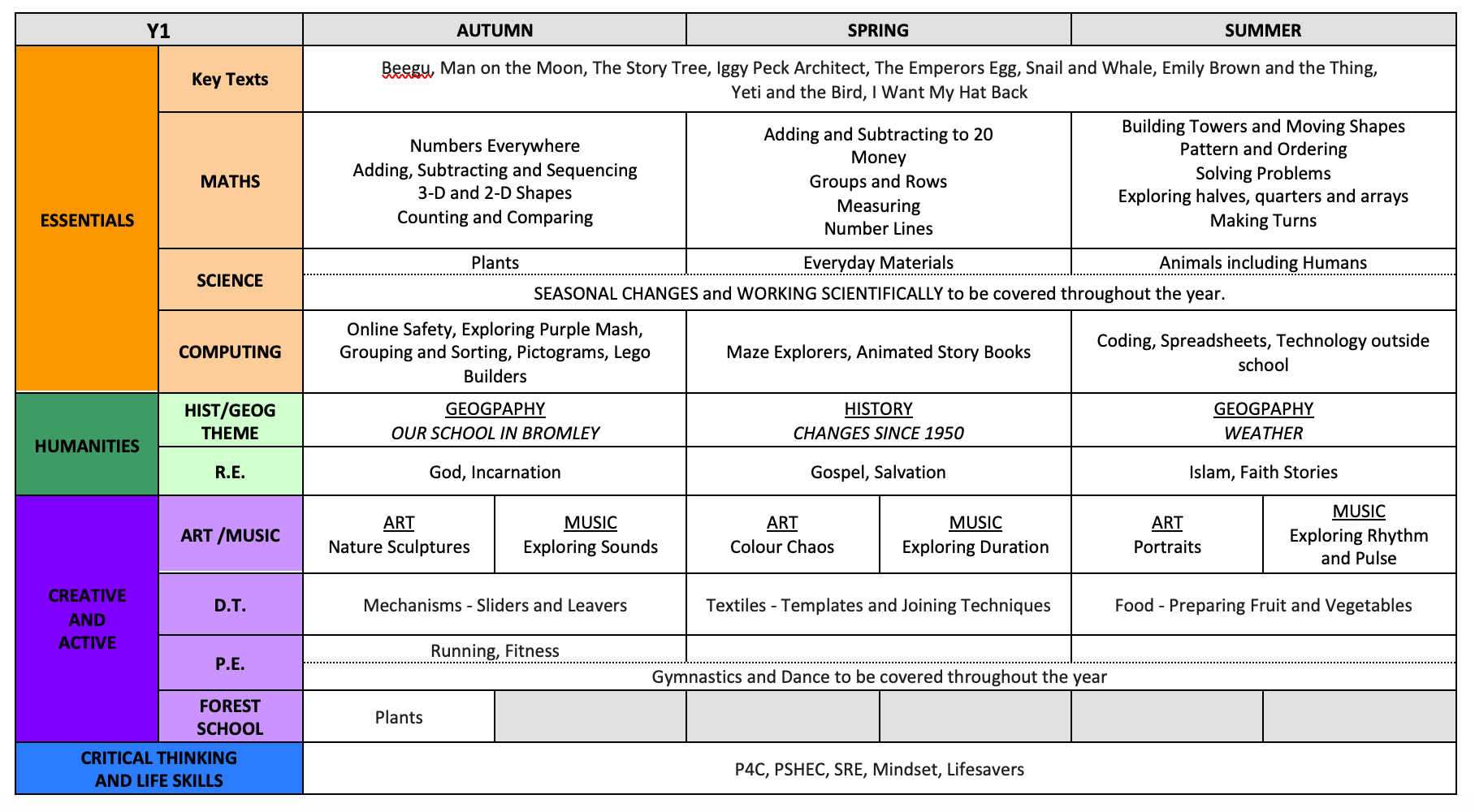 Curriculum Information
Home Learning